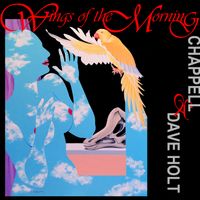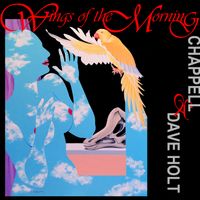 Dave's wonderful song written in an old jazz style is a lyric based on a story his mother told of seeing the Big Bands back in the day.
Lyrics
Mama Told Me About the Forties

We were kickin' the can down a dirty alley way,
When Eddie our man on the coronet, started to play.
Then memories of love under lamplight
On a summer-sweet scent,
Swept down the street as if time and its dreams,
Had never been spent.

Mama told me about the forties,
It was New York City at the Waldorf Hotel.
How she and her girlfriends saw Count Basie,
But they couldn't hear the music very well,
The talk was loud, it was a noisy crowd,
I guess nothin' has really changed.

" Eddie, my friend, how'd we get in a situation like this?
This playin' on the street for somethin' to eat,
I might never have missed."
He said, "Kid hang on, we're just here to catch those Big Apple sights,
Stuff for your dreams when you're playin' those scenes,
In the Baltimore nights."

Mama told me about the forties,
How she met my daddy at the Savoy Hotel.
He crushed her orchid while they were dancing,
And she don't remember the band too well,
She thinks his name was Harry James,
But the real shame is how drunk and crazy those kids got.
"Ah, but you know how young people can be."

So with the car roof rolled down,
Me and the band split town,
Looking like Oakies from the dust bowl,
With the back seat packed full,
Of horn players blowin' sweet and loud,
Til I swear I saw up in the clouds,
Fred Astaire dancing, with Ginger romancing.