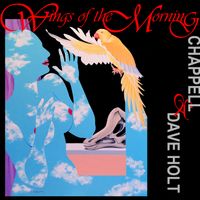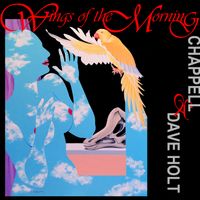 A great opening track that starts deceptively mellow and ends in a wild Latin jam.
Lyrics
I Can Feel It in the Wind
Listen, can you hear it, it's a sweet, sweet harmony,
It's a movin' of the spirit, or so it seems to me.
No, no, don't you fear it, let us raise our voices high,
Make some room for our souls to try and touch the sky.

If you've got a dream then you must dare to try,
Because our dreams will have their rightful place in time,
If you're a dreamer too then put your hands in mine,
There's a place for you in the visions of my mind.

There's a golden harvest moon out tonight,
It's a sure sign summer is coming to an end.
Soon we'll be going down the road, and ya know we might,
Never ever have this time to share again.
That's why I want to say these things I'm sayin' today,
I could say goodbye and just be on my way.

There's an answer that could weave into your life this time.
I can feel it in the wind from off the sea.
It is whispering a song and we could sing it out this time,
And I know that I could find the harmony.

Everybody in the world wants to find a love that lasts,
But they don't know what to do when it can't be found.
Some people say it's just a dream in the past,
When they checked it out all they got was the runaround.
In these affairs we've seen so many ups and downs,
Still I know a love survives through them all.